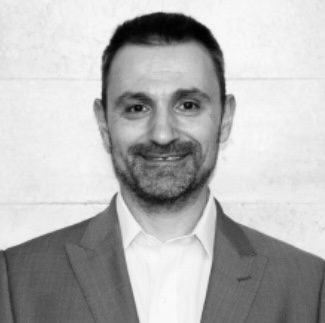 Giacomo Persi Paoli
Officer-in-Charge
United Nations Institute for Disarmament Research
Charts the strategic and tactical direction of UNIDIR, raises funds and manages the Institute's staff.
+41 (0)22 917 1930 
giacomo.persipaoli@un.org
Giacomo Persi Paoli
Giacomo is UNIDIR's Officer-in-Charge until 31 January 2021. He is also the Programme Lead for Security and Technology Programme at UNIDIR. His expertise spans the science and technology domain with emphasis on the implications of emerging technologies for security and defence. His recent work focused on arms control, technology horizon scanning, AI and cyber security. Before joining UNIDIR, Giacomo was Associate Director at RAND Europe where he led the defence and security science, technology and innovation portfolio as well as RAND's Centre for Futures and Foresight Studies. He served for 14 years as warfare officer in the Italian Navy and has been extensively engaged in small arms and light weapons research in support of UN processes. He holds a PhD in Economics from the University of Rome, Italy and a Master's degree in Political Science from the University of Pisa, Italy. He speaks English, French and Italian.    
Giacomo can be contacted on +41 (0)22 917 1930  or at giacomo.persipaoli@un.org (please also copy unidir@un.org).