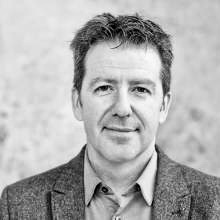 John Borrie
Officer-in-Charge
United Nations Institute for Disarmament Research
Charts the strategic and tactical direction of UNIDIR, raises funds and manages the Institute's staff.
+41 (0)22 917 34 28 
john.borrie@un.org
John Borrie
John is UNIDIR's Officer-in-Charge until 31 December 2020. He is also the Institute's Research Coordinator and Programme Lead on Weapons of Mass Destruction and Other Strategic Weapons until the end of 2020. His working experience has covered many aspects of arms control, disarmament and humanitarian affairs, and he has published extensively on these and other topics, from nuclear weapons and nuclear weapons control to cluster munitions, armed drones and autonomous weapons. Prior to joining UNIDIR, John worked on arms issues at the International Committee of the Red Cross. Before that, he was a New Zealand disarmament diplomat. He has a PhD from the University of Bradford in the United Kingdom and a B.A. with honors in History from the University of Canterbury in Christchurch, New Zealand. 
John can be contacted on +41 (0)22 917 34 28  or at john.borrie@un.org (please also copy unidir@un.org).