Hypersonic Weapons & the Future of Non-Proliferation & Arms Control
16/05/2019 - 16/05/2019,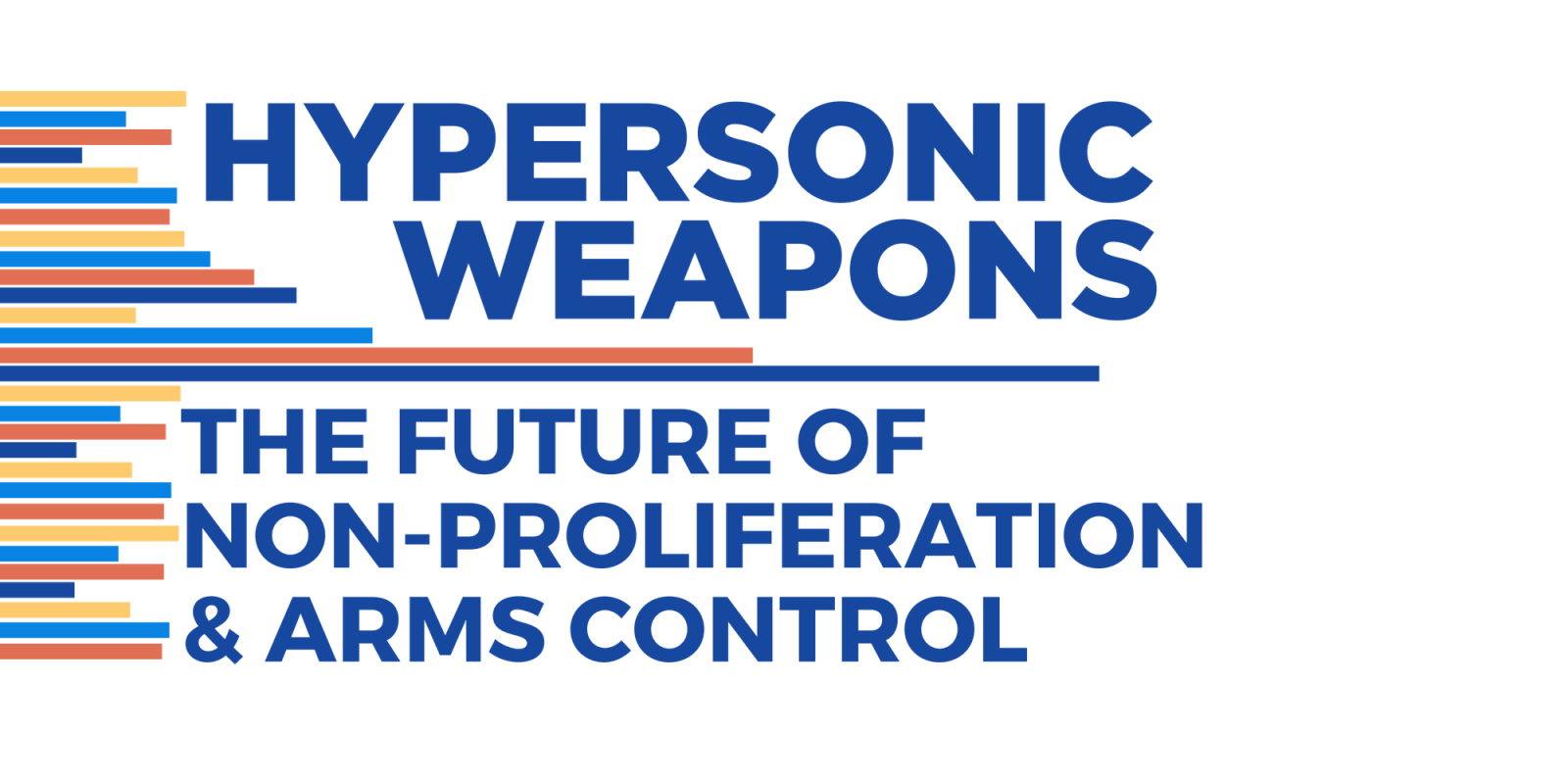 This lunchtime event will explore the future implications and potential pathways posed by hypersonic weapons.
Register for the event here .
Read our recent publication with the UN Office for Disarmament Affairs on the implications of hypersonic technology here.
| | |
| --- | --- |
| 1:15 pm | Welcoming Remarks |
| | Renata Dwan | UNIDIR |
| 1:20 pm | Short Film : Hypersonic Missile Non-Proliferation (RAND Corporation 7:04) |
| 1:30 pm | Hindering the spread of hypersonic weapons |
| | Dr. Richard H. Speier | RAND Corporation |
| 1:40 pm | Challenges and Opportunities of hypersonic weapons for strategic arms control |
| | Amy Dowler | United Nations Office for Disarmament Affairs |
| 1:50 pm | Respondent's Remarks |
| | Dr. Pavel Podvig | UNIDIR |
| 2:00 pm | Question and Discussion |
| 2:40 pm | Concluding remarks and wrap-up by moderator |
| 2:45 pm | Event Concludes |
---
Richard Speier is a member of the adjunct staff at the nonprofit, nonpartisan RAND Corporation. His research has included a history of the negotiation of the MTCR, a study of nonproliferation sanctions, and the articles on the implications of unmanned air vehicles, space launch vehicles, missile defense, and hypersonic missiles. Speier has worked in the Office of Management and Budget, the Arms Control and Disarmament Agency and the Office of the Secretary of Defense, where he started the Office of Nonproliferation Policy and Assisted Design, negotiate, and implement the Missile Technology Control Regime. He holds a Bachelor of Arts degree in Physics from Harvard College and a PhD. in Political Science from the Massachusetts Institute of Technology.
Amy Dowler works as a Political Affairs Officer at the United Nations Office Disarmament Affairs (ODA). Before joining ODA in 2014, Dowler worked at the United Nations Operations and Crisis Center. Dowler has also previously worked within the Australian Government Department of Education and Training. She holds a Master of Arts in International Relations with Honors from the Australian National University and a Bachelor of Arts / Bachelor of Science with Honors from the University of Melbourne.
Pavel Podvig is a Senior Research Fellow at UNIDIR and a researcher with the Program on Science and Global Security at Princeton University. Russian Nuclear Forces (RussianForces.org). His current research focuses on nuclear weapons, nuclear weapons, disarmament, missile defense, and the US-Russian arms control process. Podvig is a member of the International Panel on Fissile Materials. He holds a physics degree from the Moscow Institute of Physics and Technology and a PhD in Political Science from the Moscow Institute of World Economy and International Relations.
---