As the international community continues discussions on lethal autonomous weapons systems (LAWS) in 2020 and 2021 and will focus on the further development and operationalization of the guiding principles, the role of human decision-making will undoubtedly remain one of the core issues. By drawing on near-term technologies, such as swarms, and related command and control models in deliberations about human control and human-machine interaction, the international community can move to develop a more comprehensive understanding of how control may or may not be exercised in military practice – now and in future operations.
Now available in French and Spanish!
RESEARCH BRIEF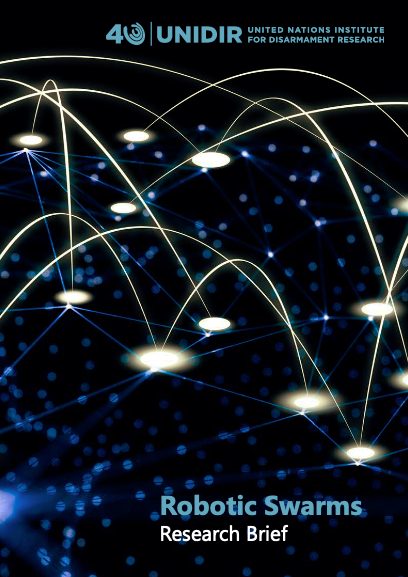 This publication is a research brief on UNIDIR's report, Swarm Robotics: Technical and Operational Overview of the Next Generation of Autonomous Systems. The brief is supplementary to the report and provides a detailed executive summary of the report's key takeaways.
To read the research brief click here.