Key Actions to Reduce Nuclear Dangers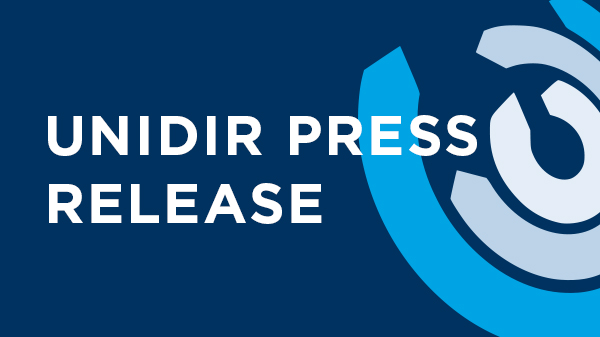 GENEVA, 1 SEPTEMBER 2021 — Since July 2020, UNIDIR has convened an informal dialogue to discuss today's nuclear challenges, bringing together a diverse group of policymakers, experts and civil society representatives from around the world. 
The paper released today, "Identifying Collaborative Actions to Reduce Today's Nuclear Dangers", showcases key propositions, findings, and recommendations from this one-year UNIDIR dialogue. It includes a list of key actions centred on the following themes: consolidating the non-use of nuclear weapons, recrafting strategic arms control for the 21st Century, revitalising pursuit of nuclear disarmament and implementing confidence-restoring measures.
Together, the paper's points "offer a promising vision and the elements from which to craft an agenda for enhanced global collaboration to reduce today's nuclear dangers". A diverse group of international experts, who participated in the Dialogue in their personal capacities, have agreed to associate themselves with the vision of the document.
"UNIDIR is very proud of being able to continually serve as a space to bring together diverse expertise and thinking about the future of the nuclear challenge, and this Dialogue is a paramount example", UNIDIR's Director Robin Geiss said.
The document is available in English and will be released in all UN languages shortly (Arabic, Chinese, French, Russian and Spanish). Download the paper at: https://www.unidir.org/DDACFindings
 
ABOUT UNIDIR
UNIDIR is a voluntarily funded, autonomous institute within the United Nations. One of the few policy institutes worldwide focusing on disarmament, UNIDIR generates knowledge and promotes dialogue and action on disarmament and security. Based in Geneva, UNIDIR assists the international community to develop the practical, innovative ideas needed to find solutions to critical security problems. UNIDIR has been at the forefront of awareness raising and policy research on the links between gender and disarmament, including on the gendered impact of use of weapons and gender imbalance in multilateral disarmament forums. Since 2018, the Institute has a dedicated Gender and Disarmament programme that supports the diplomatic community in bridging gender and disarmament frameworks.
Follow UNIDIR on Twitter, LinkedIn, Facebook and Instagram.

MEDIA CONTACT
Aaron J. Buckley 
Strategic Communications Officer
+41 76 691 10 74
buckleya@un.org
Wilfred Wan
Lead Researcher, WMDOSW Programme
wilfred.wan@un.org