Connecting the dots examines the normative and practical overlaps and connections of the Women, Peace and Security (WPS) agenda with the field of arms control and disarmament. Using an original approach to gender-responsive arms control and disarmament measures that is structured around the four WPS pillars of participation, prevention, protection, and relief and recovery, this report identifies current best practices and areas for further action. The report shows that further integration can bring benefits for both fields. For the arms control and disarmament community, the WPS pillars give structure and guidance to the comprehensive integration of gender perspectives, which thus far has been a piecemeal effort. For WPS policy actors and practitioners, engaging with arms control and disarmament helps to operationalize the WPS agenda, giving concrete substance to each of its pillars.
Citation: Dr Henri Myrttinen (2020) "Connecting the Dots: Arms Control, Disarmament
and the Women Peace and Security Agenda", UNIDIR, Geneva, Switzerland. https://doi.org/10.37559/GEN/20/01
INFOGRAPHIC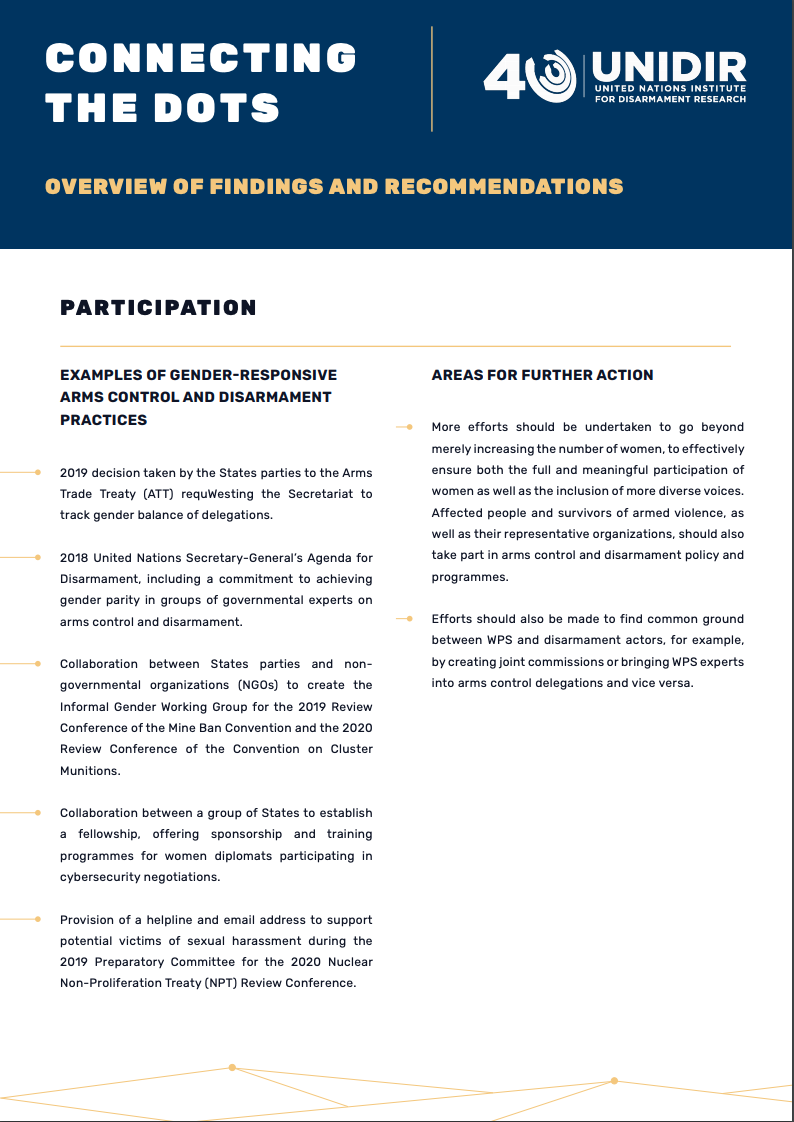 This publication is an overview of findings and recommendations of UNIDIR's report, Connecting the Dots. The brief is supplementary to the report.
To read the infographic click here.
Teaser: Arms Control, Disarmament and the Women, Peace and Security Agenda