The ECOWAS-UNIDIR Regional Seminar on Disarmament is an annual event that brings together global subject-matter experts to discuss past and current developments across a spectrum of disarmament and arms control issues.
The Seminar, hosted in collaboration with the ECOWAS Commission, is part of a joint effort to enhance cooperation and dialogue on arms control and disarmament in the ECOWAS region.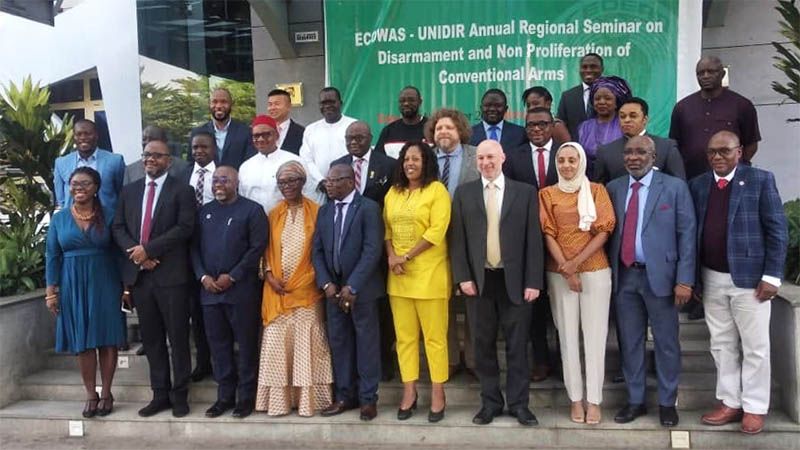 Participants in the 2022 edition of the Seminar gathered in Abuja, Nigeria, with others joining online.
The 2022 event was held in Abuja, Nigeria, and online, with seven sessions covering a comprehensive range of disarmament issues: 
Disarmament, arms control & non-proliferation

Disarmament, development and equality

Lessons learned in tackling the illicit trade in small arms and light weapons

Space security 

Countering the proliferation and use of IEDs in West Africa 

Bio-security 

Cyber security 
Over two days, experts actively discussed regional and international perspectives, ongoing challenges, and new ways forward for disarmament in the ECOWAS region. (Recordings of day one and day two of the 2022 event are available on the UNIDIR YouTube channel.)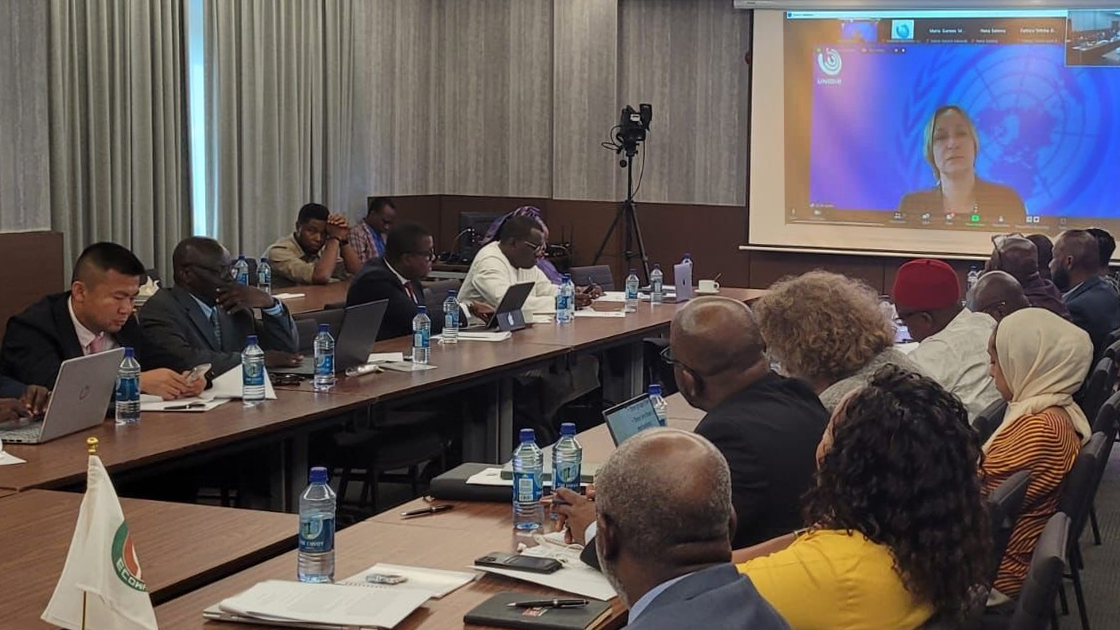 UNIDIR Deputy Director Cécile Aptel addresses participants during the recent ECOWAS-UNIDIR Regional Seminar in Abuja, Nigeria.
These discussions represent the beginning of a series of seminars that UNIDIR and ECOWAS will organise annually, with the objective of creating a bridge between international and regional disarmament communities.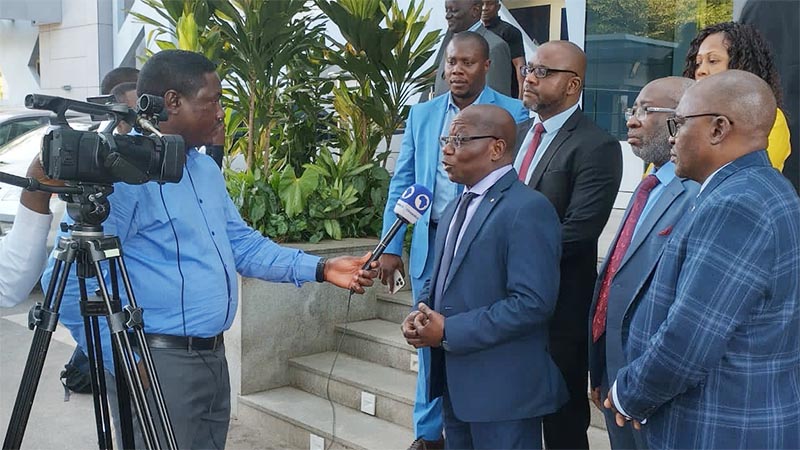 Ambassador Abdel-Fatau Musah (ECOWAS Commissioner for Political Affairs Peace and Security) speaks to reporters during the 2022 seminar in Abuja, along with Mohamed Coulibaly (UNIDIR Researcher), Piex Joseph Ahoba (ECOWAS Director of Small Arms Division) and Dr Sani Adamu (ECOWAS Small Arms Division Programme Officer).
In coming years, the annual seminars will aim to enhance dialogue, knowledge-sharing, and diversity of perspectives on some of the most pressing issues in the disarmament conversation.