UNODA Second Workshop on Lessons Learned from Nuclear Weapon Free Zones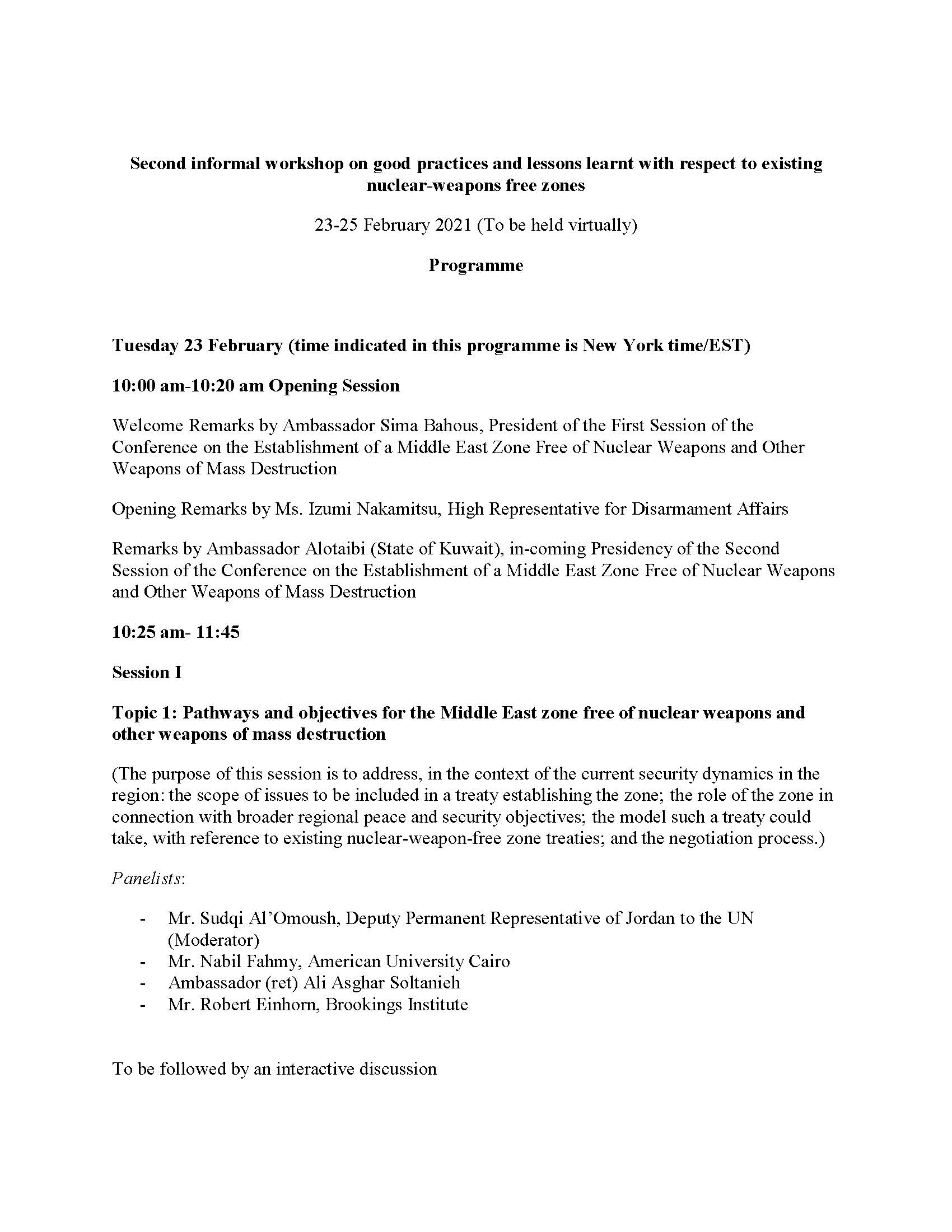 The Office of Disarmament Affairs organised a second informal workshop on "Good Practices and Lessons Learnt with respect to Existing Nuclear-Weapons Free Zones", which was held virtually between 23-25 February 2021. The workshop was organised in consultation with the President of the first session, Jordan, and the participating States. The second informal workshop was held in an effort to continue supporting the participating States of the Conference on the Establishment of a Middle East Zone Free of Nuclear Weapons and Other Weapons of Mass Destruction in the implementation of the outcome of the first session of the Conference and to prepare for the second session. 
The document contains the agenda, presentations by speakers and a list of participants.