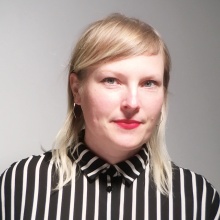 Non-resident Researcher, Gender and Disarmament Programme
emma.bjertengunther@un.org
EmmaBjertén-Günther
Emma Bjertén-Günther
Emma Bjertén-Günther is a Non-resident Researcher with the Gender and Disarmament programme at UNIDIR.
Prior to joining UNIDIR Emma worked on gender responsive small arms control at the International Action Network on Small Arms. Also she worked as a Researcher at the Stockholm International Peace Research Institute (SIPRI), where she published several publications related to the Women Peace and Security Agenda, disarmament and peace processes.
She holds a master degree in Politics and International Relations with a specialization in Peace and Conflict Studies from Uppsala University.
Emma speaks English, Swedish and French. Her areas of expertise include gender analysis of small arms control and disarmament as well as gender mainstreaming efforts.